Leverage LinkedIn and Convert Connections into Clients!
"Attract More Clients and New Business from LinkedIn by Using the Little-Known LinkedIn Strategies Most People Do Not Know"
This Intensive ONLINE TRAINING Certification Program will show you how!
LinkedIn is by far the most affluent social network today. With average household income over 100,000 and average age user over 25, it's the place for business professionals. Add to the facts that LinkedIn Is the best place to establish yourself as the expert in your profession or career, the best place to get in front of your target audience and the best place to generate the right kind of leads and build a steady stream of income, it's become a part of the way we do business.
If you are not leveraging LinkedIn to generate leads you are missing a huge opportunity.  WE WILL HELP YOU FIX THAT!
Linkedin is hands-down the best social media site to build strong relationships with other like-minded business professionals. People who use Linkedin regularly are serious about making business connections that generate revenue and add to their bottom line.
Most of our clients find us on LinkedIn. They attend our events and purchase our courses and products. LinkedIn has become one of the most important–and profitable marketing tools that we both personally use.
Not a day goes by that we are not asked " I am on LinkedIn, but have NO IDEA what I am supposed to do there or how I am supposed to use it to promote my business?"
We  have immersed ourselves for the last 5 years in finding out the ins and outs and mechanics of how LinkedIn works.  Here are our latest connections and profile ranks as for November 2015:
 We will reveal the secrets of Linkedin and let you look over our shoulders  as we explore every nook and cranny on Linkedin. All of the strategies and techniques we use on a daily basis will be revealed.
During this one-day workshop you will learn how be effective and Leverage LinkedIn to its full social value, to increase your following, your placement in search and most importantly to help you achieve your professional goals.
We will give you all the tools to make your classroom experience a positive and empowering one so that when you go back to your business, you will feel confident that LinkedIn is ready to do its job!
Here is what you will discover in this  intensive ONLINE training course:
Free vs Premium Account?
Proper Settings
Company Page vs Personal?
Creating a Stand Out! Profile that Gets You Noticed and on the Radar of Your Target Market
Tailor Your Linkedin Profile to Your Professional Goals that Builds Your Brand & Establishes YOU as the Expert in your Space
Optimizing Your Bio with Keywords
Putting Your Best Face Forward with a Photo That Attracts Connections
Getting the Most out of Every Section of Your Profile for Optimal Results
How to Quickly and Painlessly Get Recommendations
Creating a Killer LinkedIn Cover Design
Identifying and Connecting with Your Target Market - How to Communicate Effectively 
Target Market Questionnaire
Linkedin Goals Blueprint-Are you using LinkedIn for new leads, client and customer generation and referrals?
Sphere of Influence Questionnaire
How to Network on LinkedIn - Turning Relationships into Opportunities
Fast and Easy Ways to Connect Quickly to the Right People and Build your Connections
Joining the correct groups for the greatest reach
Creating your own group for maximum exposure and leverage
Researching and Segmenting your connections
Publishing your content on Linkedin and getting new clients/customers to contact you
Tools, Tips and Tricks and Time Managment
Time Saving Apps and Tools
Using the LinkedIn Connected App
The fortune is in the follow up: exporting connections into contacts and building lists
As part of your tuition, you will also receive the following:
LinkedIn Profile Checklist
LinkedIn Profit System Video Instruction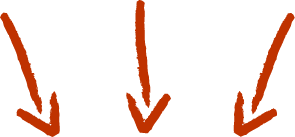 Who Should Attend: This intensive online training is targeted at the beginner to intermediate who wants to expand their LinkedIn Profile, build connections of potential clients and customers and master the ins and outs of LinkedIn as a powerful marketing tool.
You will receive a Certificate of Completion upon completion of the program and we will send you this Certificate in a PDF format suitable for printing and framing
Here's what our students from our last workshop had to say:
If you want to master LinkedIn and be one of the few who knows how to exploit this social media site and give yourself a huge advantage over your competitors, then sign up today.